If you've done a lot of Googling to find ways to boost your site traffic, you've probably come across a tactic called evergreen content. As if content marketing isn't hard enough, now you have to add something else to the mix? Woof.
Truth is, evergreen content is a smart strategy for your business — one that can drive consistent website traffic and put you in a place of authority. But, where do you even start?
If the answer isn't obvious, you start here, of course. Because we have all the deets of how to create evergreen content that's smart, strategic, and builds authority for years to come.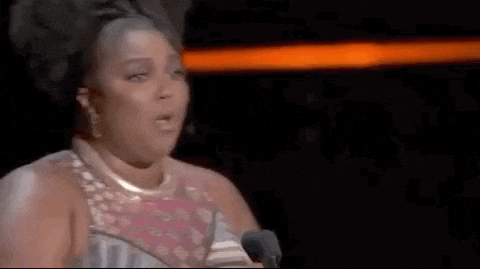 What even is evergreen content?
The definition of evergreen content is in the name itself — it's literally evergreen. In other words, it's content that's always fresh and relevant. Whether it was created ten years ago, five months ago, or five minutes ago, the content should still hold up.
Why is evergreen content important? Because people will always come back to it. The more traffic you get, the more leads, opt-ins, and conversions you're likely to get.
Still with us? Yay! Let's talk about how to create evergreen content.
Choose relevant (and popular) topics
First thing's first, you should create content that your current and target audiences will actually want to engage with. Wild concept, right? We know, we're true ~experts~ over here.
But you also want to choose topics that:
Are popular and trendy
Won't go stale
People always ask you about
Once you have those nailed down, do some keyword research around them. What terms and phrases are people using to search for these topics? One of the easiest ways to find keywords is to start searching on Google yourself. Before you hit Enter, see what pops up in the dropdown.
See what suggestions come up, and tap into features like 'People Also Ask' at the bottom of the Google search page.
You can also use specific tools designed to help with keyword research, like SEMRush, WordStream, and Google Keyword Planner. 
Diversify your content
Creating evergreen content for your website shouldn't box you in creatively. Sure, blogs are one of the best ways to generate more traffic (more content = more chances for visibility), but evergreen content can exist in so many formats that continuously drive traffic. Some of our favorite forms of evergreen content include things like:
How-to guides
Webinars
Courses
Podcast episodes
FAQs
Resource libraries
Listicles
Checklists 
And if you want to send your site traffic further down the sales funnel (of course you do!), don't forget to create opt-in opportunities. Exchange emails for downloads (hello, new leads!) or ask audiences to subscribe to your content.
Or, just share your content because you want to be helpful and informative. Eventually, you'll build trust and loyalty, create more brand awareness, and become a go-to resource for audiences. To be honest, we prefer this route.
Optimize the heck out of everything
One of the biggest not-so-secret secrets to successful evergreen content? Search engine optimization — also known as SEO. If you want audiences to find your content organically (i.e., through a search engine), then you need to make it readable and relevant for search engines. So, at the very least, your content should follow SEO best practices like:
Keyword-rich titles and headers (H1s, H2s, H3s, etc.)
Keywords and phrases in your intro copy and throughout the body
Strong meta titles and meta descriptions
Trustworthy links to other content
Short, readable paragraphs
Bulleted lists where necessary
Alt text and image titles for every single image used
Remember, though, Google's algorithm is smart AF and constantly changing. However, it will always prioritize content that is relevant and trustworthy. In other words: Even though it's a machine, it still knows high-quality content from crappy content.
If you're still lacking confidence and knowledge in the SEO realm, that's totally understandable. It can be a lot to take in. Lucky for you, we have an entire guide to SEO that you're gonna want to check out when you're ready to optimize your content.

– Latasha
Refresh old content
Once you get in the flow of creating and optimizing evergreen content, it's time to rinse and repeat with your old content. Remember, Google still loves old content so long as it's accurate and relevant. For you, that means fine-tuning old content to make it 'fresh' again.
Go back through old blogs and page content and optimize them just as you would any new content you create. Add in keywords and headers, update crosslinks to other pages on your site, and make sure any outside links are still working. If something is no longer accurate, update it!
Hot tip: You can even add a short note at the top of your content indicating you updated it in [insert year here], so it's more obvious you're on top of your shit.
Changes like this signal to Google's algorithm that your content is trustworthy and authoritative — two qualities it really likes to see. As a result, it's more inclined to show your content ahead of others. How cool is that?
Come up with a solid content plan
Now that you have all this amazing evergreen content (new and old), it's time to create a solid content marketing plan. Because these pieces are always relevant, they should be shareable at virtually any point in time. So, for the most part, you should easily integrate these pieces into your content calendar alongside other projects you have planned.
But there are a few ways you can become more tactful with your evergreen content to really ensure a consistent flow of traffic:
Think seasonally. Is there a certain time of year when some topics are more popular than others (e.g., gift guides, spring cleaning checklists, etc.)?
Remain adaptable. Don't be afraid to re-share pieces of evergreen content that are relevant to what's happening in real-time. 
Keep a catalog. Create a document that houses all of your evergreen content. That way, you don't have to scramble to create something new to fill any gaps in your content calendar or respond to a timely event — it's already done for you! 
Bottom line: Evergreen content, when done well, is designed to do the hard work for you. Don't be afraid to make some big changes to your content strategy to make room for more evergreen content — the results will be worth it.