It's rare nowadays to buy something or support a business without consulting online reviews by other people first. In fact, 90% of customers say that positive reviews influence their decisions. And 94% of customers will choose a business with at least four stars!
This whole phenomenon — using other people's reviews to make a decision — is called social proof. In non-marketing terms, it's the idea that people copy what others are doing to make sure they're behaving the "right" way.
That's why so many brands spend time and money asking for reviews or client testimonials. It helps bring in more business, and if those reviews are positive, it boosts your reputation and brand visibility.
The thing is, you don't have to rely solely on reviews that live on Google Maps or Yelp or Facebook. If you have some positive customer testimonials sitting in your inbox, put them to work in your content! We're sharing a few tips that will help you do just that.
Pay attention to what they say
All you have to do when putting customer testimonials in your content is copy and paste the text, right? Easy peasy.
Wrong. It only takes a few minutes to read, edit, and reread a review before you publish it for the entire world to see. You wanna make sure you're choosing the best testimonials to share with your potential customers. Don't skip this step!
Let your customer testimonial really shine by ensuring that it:
Makes your biz look good. Does it say that you delivered on a promise that your business makes to customers? Does it substantiate your claims?
Talks about what you can do for potential customers. What benefits do you offer?
Sets you apart from the competition. What makes your brand special? Why should a customer choose you over someone else?
If you have a lot of testimonials to choose from and you're having a hard time narrowing them down, pick ones that specifically talk about the solution you offer or need you fulfill for your customers. "This photography course helped me gain confidence and learn to shoot DSLR quickly." is more helpful than "So glad I bought this course!".
Make sure they look good, too
No one wants to read a big ass wall of text. Take a few minutes to format your testimonials so that they're easy to read. You don't have to use the full testimonial; pull out the best parts and stick to three or four lines of text, max. You'll make it skimmable and make your biz look good.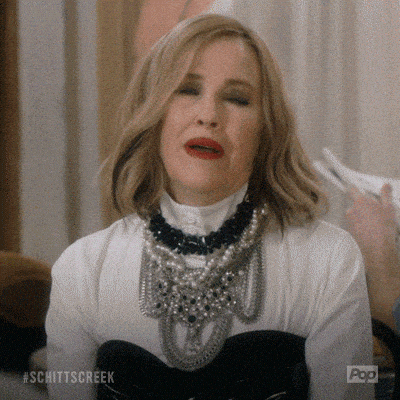 If you have more time, consider ways you can spruce up your testimonials with design. Ask for your customer's permission to use their photo alongside your testimonial, or at least their name and location. This shows that the review is coming from a real person, boosting your trust factor.
Oh, and please remember to use quotation marks if you're posting a testimonial as a quote. Practice good grammar, folks.
Use customer testimonials strategically
Now that you've chosen some testimonials and formatted them up, where should you put them? Where you place your testimonials and how you use them can make a huge impact on their power.
On your website
This is a no-brainer if your home page is the most visited page of your website. You can put testimonials in a banner, in the footer, in a fixed space halfway down the page, and so on. If you have a lot of happy clients who have given you positive reviews, why not dedicate a separate page on your website to them?
There are lots of different ways to add testimonials to your site. However, your best option will depend on what your website looks like currently and how it's designed.
When driving conversions
Are you using testimonials to sell your products, services, or special offers? You should be. A well-placed customer testimonial on a sales page or in your lead nurturing emails can help you make your case and encourage site visitors to take that next step.
"Less is more" is the key here. Don't stuff your landing page full of testimonials or crowd your emails with them. You'll look desperate and it won't be easy to read. Stick with one or two on a landing page. Check the flow of the page afterward to make sure it doesn't distract from any other content, especially your call-to-action (CTA).
In your blog or social media channels
Customer testimonials can be used in your blog or social media channels to remind your readers and followers that you're legit. You might just convince a follower to turn into a customer if they come across a positive testimonial on either of those mediums.
You might share a longer case study-type testimonial on your blog that explains how you helped someone, or a review from an influencer or expert in your industry. Wanna show off unbiased customer testimonials on social media? Create a hashtag for your biz and share reviews of users who use that hashtag (with their permission, of course).
Bonus tip: Create a Story Highlight on Instagram that showcases your positive reviews so users won't have to hunt through your posts for them. Here's what ours looks like.
One last tip
We're sure this goes without saying, but never, ever come up with fake reviews and try to pass them off as real customer testimonials. Apart from the whole "lying to the public and to your customers" thing, that's just super shady and icky.
Testimonials are meant to establish trust and credibility with your audience, remember? Making up positive reviews will do the exact opposite when people find out you're faking it.
If you're still in the early stages of owning your business, remember to ask for them in the first place! Reach out to your clients after completing a successful project. Send email surveys to customers with a small incentive for them to leave feedback. Give people a chance to say nice things about you and your brand.